View Original Notice ? Ralph R. Dresel II – April 10, 2022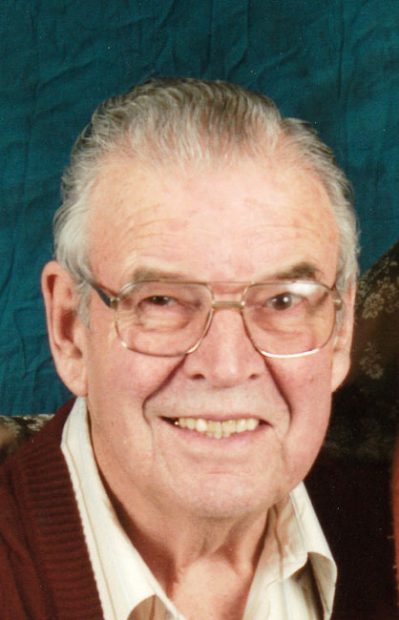 Ralph R. Dresel II 1928—2022
Ralph R. Dresel II, a longtime Susanville resident, passed away April 10, 2022, at the age of 94. He was born and grew up in San Francisco. After graduating from Lowell High School, he enlisted in the Army where he served in Japan at the end of WWII as part of the occupation forces.
Growing up he would spend part of his summers at Walton's Boys Camp. At the age of 16 he helped Mom and Pop Walton, who became like second parents, move their camp to Portola California (now Walton's Grizzly lodge) where he served as a counselor before entering the army.
After his honorable discharge, he enrolled in the gunsmithing program at Lassen Community College. There he met and began dating a young teacher from the adjacent Lassen High; he and Alice became engaged at Easter 1952. They were married in June and moved to San Francisco where Ralph worked for King Gunsight Co. Neither liked living in San Francisco, so in 1953 they moved back to Susanville where they raised two boys. Ralph worked as a manager for Standard Oil's service station at the
corner of Main & Union Streets. He soon became a Chevron Dealer at that location, which he operated until the gasoline shortage in the mid-1970's forced Standard Oil to terminate the lease and demolish the station.
In the 1950's & 60's, before Cell phones, when CB radios were popular he joined a local CB club and was a longtime member of the local Elks Lodge. He was also part of the Sheriff's Search & Rescue organization and was called out more then once to help rescue someone. He enjoyed taking the family camping and 4 wheeling the old logging roads while exploring the local area and Nevada deserts with their old mining camps and railroads.
He went back to school after the service station closed and became a Deputy with the Lassen County Sheriff's department working in the jail and as a court bailiff until his retirement. After retiring, he worked part-time during the summers with the Sheriff's boat patrol at Eagle Lake and the numerous other lakes and campgrounds in the area. He enjoyed meeting and helping the many people he came in contact with. Troubled by bad knees he decided to finally quit working. He and Alice then spent time traveling to visit distant family and friends, as well as seeing different parts of the Western states.
He is survived by his wife of 69 years 10 months, Alice; two sons, Ralph (Rose) & Tom (Majel); 3 grandchildren, 2 great grandchildren and numerous nieces and nephews.
Donations in Ralph's name can be made to the American Legion Tommy Tucker Post or BPO Elks #1487 both in Susanville.
A graveside service will be held for Ralph on Saturday, May 14, 2022, at 10:00 AM at the Diamond Crest Cemetery in Johnstonville followed by a lite lunch at the Memorial Hall on Main St. in Susanville.
View Original Notice ? Ralph R. Dresel II – April 10, 2022