View Original Notice ? Service information for Norman F. Cantor, MD | Malinow and Silverman Mortuary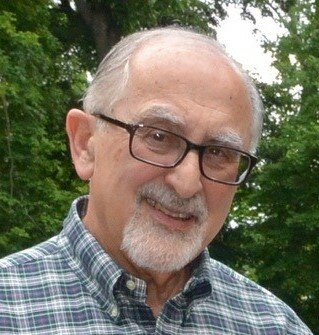 Norman Franklin Cantor, M.D., 81, of Rolling Hills Estates, CA, passed away peacefully at home on Friday, May 20th, with his family by his side.
Norman was born in Chicago, IL on May 7, 1941 to William (Bill) and Frieda Cantor. In 1958, he graduated from Roosevelt High School in Chicago. Norman went on to study at the University of Illinois at Navy Pier and earned his M.D. in 1965. After a 2 year stint in CA at Harbor UCLA Hospital, Norman moved back to Chicago to do his residency at Illinois Eye and Ear Infirmary. He worked as an ENT Surgeon for the Army at Fort Leonard Wood, MO for two years. In 1972, Norman joined an ENT practice in San Pedro. He worked at Little Company of Mary Hospital and served the San Pedro Community until his retirement in 2020.
Norman enjoyed watching sports, especially football. He started as a Bears fan, then became a Raiders fan, and finally a Rams fan. Earlier in life, he enjoyed running and tennis, and later swimming and walking. His hobbies were birding, reading, working in the backyard, opera, and watching Jeopardy. When he had grandsons, he enjoyed playing board games with them, and going to their many sports games and birthday parties.
Norman is survived by his wife of 57 years Ellen, daughters Beth (Mario) of Torrance, CA, and Amy (David) of Short Hills, NJ, and grandsons Jacob, Zachary, Anthony, and Max. He is preceded in death by his parents and older brother Jack.
Memorial donations can be made to Temple Beth El in San Pedro, CA. or the National Audubon Society (Check FAQ for how to make a donation in memory of Norman.)
View Original Notice ? Service information for Norman F. Cantor, MD | Malinow and Silverman Mortuary